GREENVILLE — A Greenville real estate agent is the latest South Carolinian to be arrested and charged in connection with the Jan. 6 U.S. Capitol riot.
James Douglas Lollis Jr. faces charges of entering or remaining in a restricted building or grounds; disorderly and disruptive conduct in a restricted building or grounds; disorderly conduct in a Capitol building; and parading, demonstrating or picketing in a Capitol building, according to a criminal complaint.
Lollis faced a preliminary hearing in Greenville on Sept. 8. He was released on a $25,000 unsecured bond with travel restrictions limited to South Carolina and the District of Columbia, where his case originated.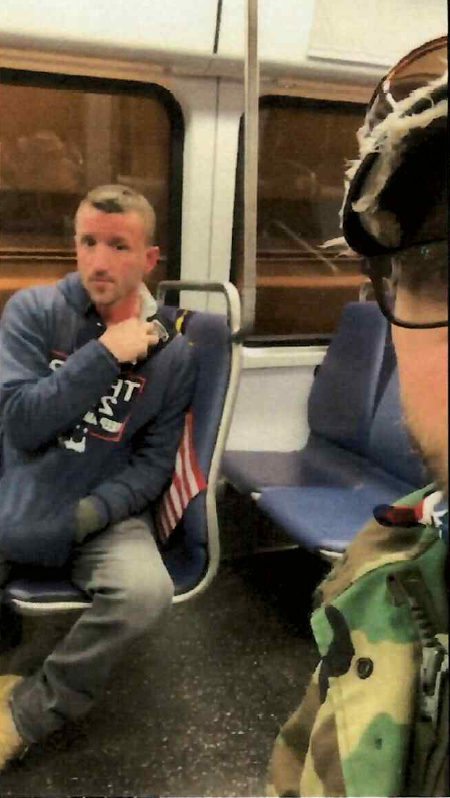 Lollis' alleged involvement in the Capitol breach came to light as FBI agents investigated and eventually arrested a companion, Derek Gunby of Anderson, who filmed and posted to social media video in a Metro car where Gunby said Lollis was sprayed with bear mace at the Capitol.
According to an affidavit by FBI Special Agent John Kuppinger, Gunby turned the camera toward Lollis as he described the events outside the White House and Capitol that day.
"James here took a good bear mace can spray straight to the face," Gunby allegedly said in the video.
The FBI obtained closed-circuit video from the Capitol and body-worn camera video from Metro Police officers that appear to show Lollis inside the Capitol wearing a white/light gray baseball cap with "1776" on the front, a blue sweatshirt and green neck gaiter, carrying a black backpack with an American flag and a "Don't Tread on Me" yellow flag sticking from it.
At one point outside the Capitol, Lollis can be heard speaking to Metro officers, according to the affidavit.
"Y'all on the same team we are, aren't you? You're not going to respond? You're not on the same team?" he reportedly said.
According to the FBI, Lollis entered the Capitol through the Senate Wing door in a crowd of people, snapped pictures or videos with his cellphone as he walked through the lobby, then exited the same doors a few minutes later.
Outside on the Lower West Terrace, Lollis yelled at officers to help a man facing a medical emergency.
"We got a man down here dying!" Lollis said on the video, according to the affidavit. "His lips are purple! You need to get him now!"
Lollis moved toward the officers and "he appears to get sprayed in the face with a liquid used by the officers to keep the crowd back," according to the affidavit.
A minute later, officers yelled to bring the man to them and a group of protestors carried the unconscious man to the officers.
According to a Facebook profile and a page on a local real estate website, Lollis is a 44-year-old father and Upstate native.
Lollis is at least the 10th person from South Carolina charged in connection with the Capitol breach.
His companion Gunby was arrested Aug. 10 in Greenville.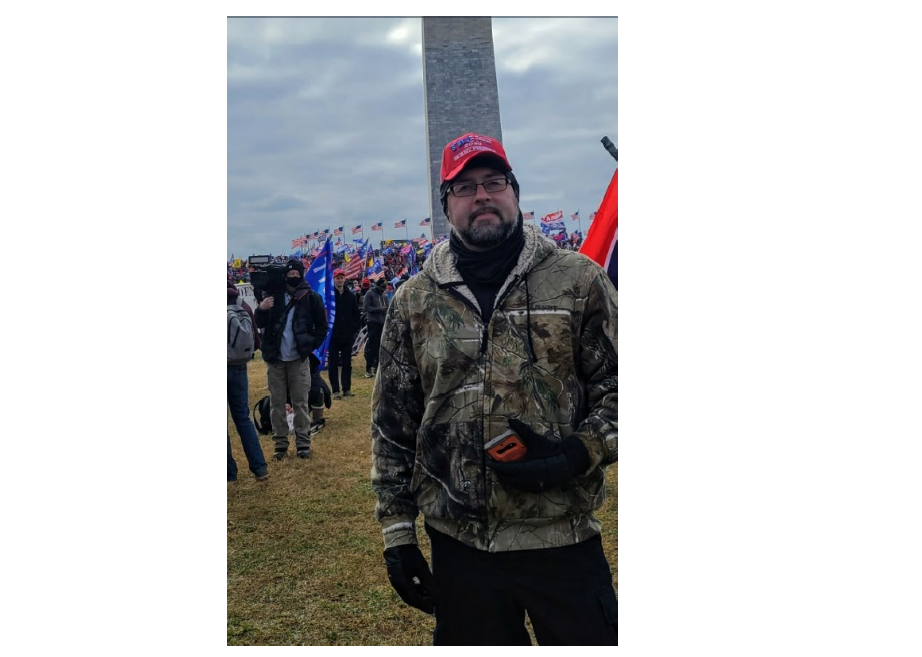 Follow Nathaniel Cary on Twitter at @nathanielcary